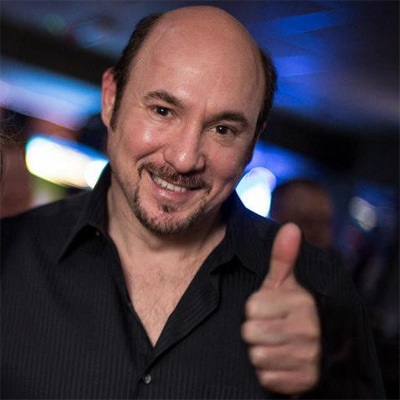 My name is Gabriel (Gabi) Ladowski. I'm a Senior Graphic Designer, an Art Director, a Project Manager, a Creative Director, a Production Coordinator, a Translator and also President of my own company offering various communications and creative services to many corporations and individuals. 
I work as a Freelance Contractor and as part of Creative Teams, so I'm self-motivated as well as a team player.
During my career, I've been very fortunate to assist with my knowledge and creativity some of the largest companies in the world, including Abbott Laboratories, Ameritech/SBC Communications/AT&T, United Airlines, and Pfizer, as well as other companies like fulcrum GT, Pearson Education, TAP (Takeda) Pharmaceuticals, The Bradford Exchange, The Danbury Mint and many, many more.
I believe that my managerial skills, my creativity, my problem-solving ability, mentoring others, the leadership and entrepreneurship, attention to detail, and strong organizational skills needed in order to consistently meet deadlines,  have contributed to a successful career.
I am a hands-on, energetic person who always enjoys finding solutions to complex problems, doing research and expanding my knowledge. I love music, movies and everything that has to do with the entertainment industry. I enjoy athletics, fitness activities, and biking. Most of all, I love dealing with and helping people. I consider myself to be a versatile person with a strong work ethic. 
In my spare time, I also dedicate my time to run a memorial fund that gives scholarships to college students.

Please review the Online Portfolio. It's just a small sampling of the many projects I've been involved helping companies and people with their businesses. 
I look forward to hearing from you soon so we can discuss how your organization can also benefit from my skills and experience. 
Thank you for your time and your consideration!